Hire Best
Shopify

Website Development Company

US-Based Web Development
How to Choose the Best Shopify Website Development Company
To find the best Shopify development company for your business, you need to do some research and comparison. Here are some steps you can follow:
Define your goals and requirements
Before doing anything! it would help if you had a clear idea of what you want to achieve with your eCommerce store. Then find the best Shopify website Development company and explain to them what are your target audience, niche, products, and brand identity? What are the features and functionalities you need for your store? What are your budget and timeline?
Ask for portfolio and Testimonials
To assess the quality of the best Shopify website developer, look at their previous work and client feedback. You can see their portfolio to figure out whether they can work for your brand or not.
You can also read their testimonials and reviews to see what their clients say about their experience, communication, and satisfaction.
Compare their pricing and services
Price matters a lot when you're picking a Shopify development company. Always ask about any other fees or extra charges. Be careful because there are a lot of Shopify scams out there.
Communicate and collaborate
After you've chosen a Shopify company, it's important to have open communication and collaboration. Stay in touch, with their Shopify developer through email, phone, or chat. Share your thoughts and let them know what you expect.
Keep an eye on the progress to ensure they're doing a good job and sticking to the proper standards as the best Shopify development company.
How much does Shopify Website development cost?
You're wondering how much it would cost you to get a custom Shopify store for your eCommerce business? Well, the answer is "Depends on who you hire and what you need"
Some established agencies charge a fortune for custom Shopify development because they focus on big brands and complex projects. They can ask for anything from $10,000 to $20,000 for a custom Shopify plan. But what if you are a Shopify startup or migrating to Shopify? How can you afford such a high price for custom Shopify Development?
Get Your Free Shopify Website Development Quote
Our team at MakeShopify will be conducting a meeting with you regarding your brand to make you better understand with suggestions. Looking forward to the discuss your project
Our Shopify eCommerce Development services
Looking for Custom plans? Look no further than
our Shopify Website Development services.
Request A PROPOSAL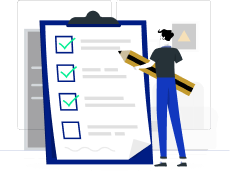 FAQs for Shopify Website Development Company
The woman sat down for an interview last week with outside legal counsel investigating the behavior, according to the times, and text messages were obtained. It's often when we are on mobile, using a data connection.

When defining goals, consider your target audience, niche, products, brand identity, required features, budget, and timeline. Clear communication with your Shopify developer is key to achieving these goals.

Assess a developer's work by reviewing their portfolio and client testimonials. This gives insights into their experience, communication, and client satisfaction.

Costs for Shopify website development include the monthly subscription fee, theme/template costs, and any additional charges for custom development services. Prices vary based on the complexity of your project.

Hiring a Shopify developer for custom services ensures a tailored solution for your eCommerce business, meeting specific design and functionality requirements.

-->