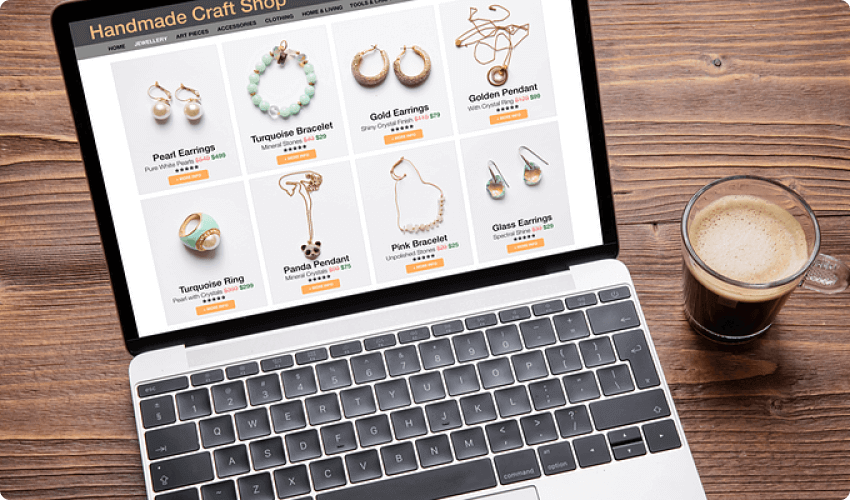 Shopify Integration Service
Make Shopify Provide Shopify Integration Service In USA, what do you need to succeed as an e-commerce brand? Good product, that's one. Flawless customer support, that's two. Knowing what exactly your customers expect from you is three. And smoothly managing all the internal aspects of your shop is four. But if the supply chain, sales department, and accounting all work in a silo, then getting lost on who is responsible for what is, unfortunately, a daily thing.
Integrate your Shopify store with ERP systems
If you, as a merchant, have multiple Shopify stores under your name, then not getting lost in the chaos is even trickier. This is where ecommerce brands but not only use an ERP system to turn chaos into order and ensure everyone is on the same page.

However, picking a Shopify ERP integration platform and adding it to the store isn't as simple as it might seem – there are plenty of things you need to research first and a couple of challenges to face. In this guide, we'll help you with all that – we'll show you the basics of Shopify ERP integrations, the benefits of having one in the shop, and how to ensure that it fits like a glove with Shopify.
What is ERP Integration?
In essence, ERP integration is a method to connect and synchronize the enterprise resource planning software with other applications & data sources you use in the company, creating one single database with all the data. That way, the integrated platform can give you a unified view of data from different systems & departments in real-time, as well as allow you to update the data in all systems at once.

Plus, having one integrated system rather than multiple ones for each department can make a lot of things easier for your team & give them a significant boost in productivity but not only. When the whole data is in one place, then not only does everyone has access to the same information, but they also can share it much easier with others, visibly improving the communication & collaboration between different teams.
Shopify CRM Integration
Manage your customers in a better way and offer them a pleasant user experience through Shopify CRM integration.
But there's one more solution you should consider if you aren't using it already – CRM or the Customer Relationship management app. More than 91% of companies with ten or more employees use a CRM to manage customer conversations, according to Grandview Research. The CRM analytics section is also among the fastest-growing areas of CX technology.

But what even is a CRM platform, and how can you integrate it with the Shopify store (and other apps you are using)? And what are the best software you should consider for your Shopify business? We'll answer all your questions in a moment.
What is a CRM system?
A CRM system (Customer Relationship Management system) is a handy tool used by the sales and customer support team to keep track of the leads and customers' data. The goal is simple – improve the relationships with the new and existing customers to grow your business.

It actually works similarly to an ERP solution – but instead of gathering and storing data about the products you are selling; it instead collects data related to the customers: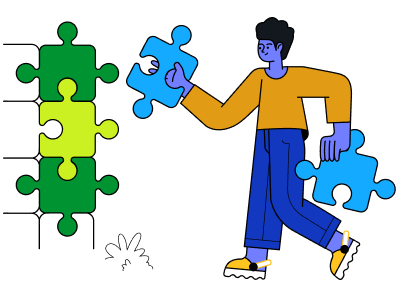 Shopify POS Integration:
A smart e-commerce solution designed for growing retailers.

When you connect Shopify with MakeShopify Retail POS, you give your customers a unified experience, whether they're shopping online or in store. You'll benefit from seamless inventory & order management across all channels, making fulfilling orders quick & painless. Easily start an e-commerce store by choosing from over 100 professional templates; enjoy totally customization, and ensure consistent branding across all your channels.
Shopify Theme Integration:
So, you've finally decided on a new Shopify theme for your store. You loved the demo with its beautiful imagery, impeccable layout, and all the features you wanted. You eagerly install the theme and... what's this? Placeholder images everywhere, pages upon pages of complicated settings and options, and endless support articles to read through. Not what you had in mind, right? We have a solution for that! Our theme setup services will get you up and running with any theme quickly. We'll setup all the options, optimize your images, build you a beautiful home page, and much more.
What can I expect with a theme setup?
Essentially, a setup is designed to turn the empty shell into a beautiful, fully functional site! Hover your mouse over the images below to see what your site looks like before a setup and how it can look afterwards
Grow your business here
Whether you want to sell products down the street or around the world, we have all the tools you need.

-->